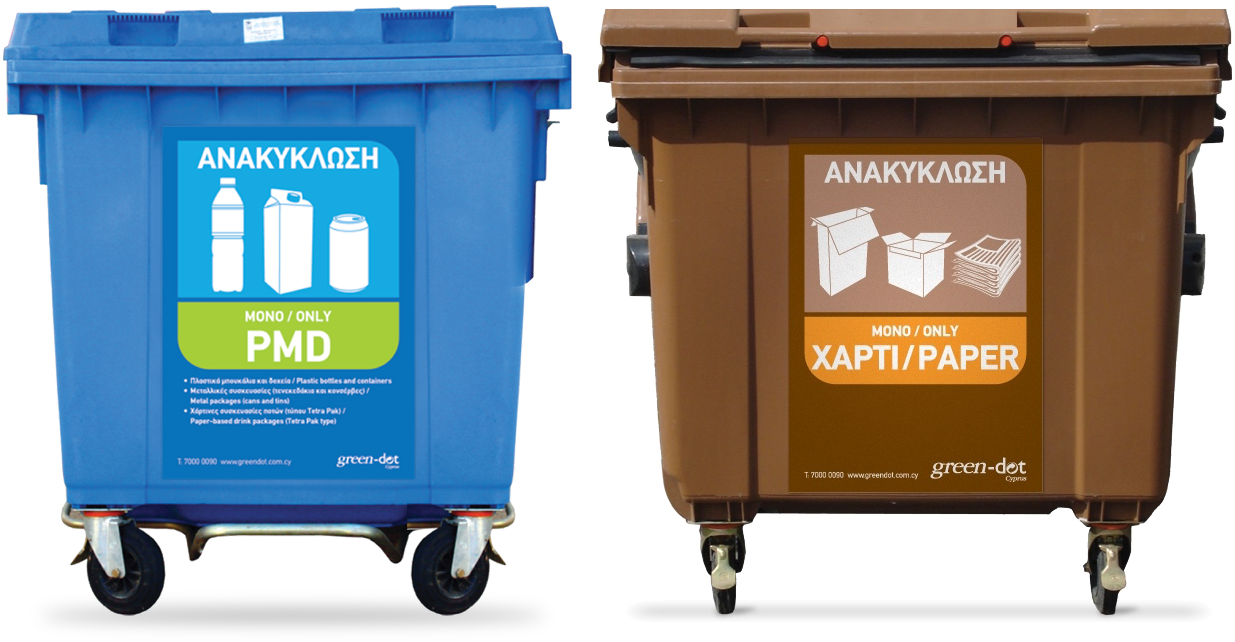 The PMD and Paper categories can also be collected from the special blue bins for the PMD category and brown for the paper category. These bins are placed in large apartment buildings, schools, public buildings and commercial premises, where there are usually large quantities of recyclable packaging.
These bins must be used exclusively by citizens working or residing in the above buildings.
The collection of recyclable materials from the bins is done once a week, depending on the day of collection from the area.