In the transparent bag for PMD materials and in the blue bin, we only place packages of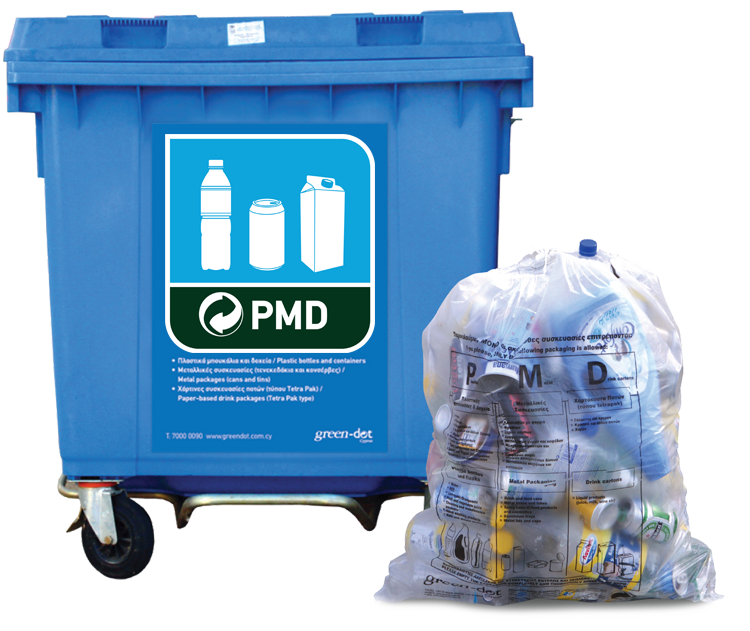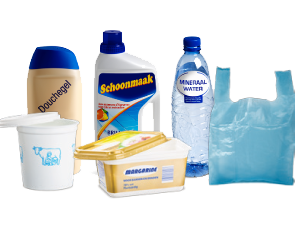 Plastic
e.g., water bottles and containers, soft drink bottles, yogurt, butter packages, detergents, cleaning products, shampoos, shower gels, deodorants, plastic bags.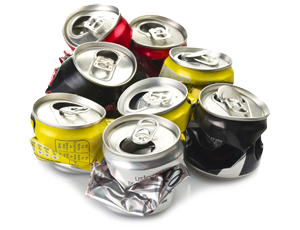 Aluminum
e.g., soft drinks, beers etc.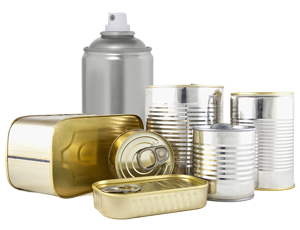 Tinplate
e.g., evaporated milk, cans, etc.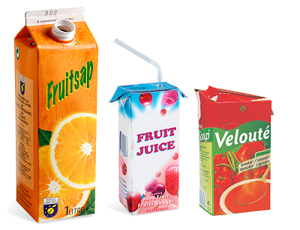 Tetrapak
e.g., juices, tomato juices
Not included in the PMD category
Attention!
It is important to know that the Green Dot sign does not indicate whether a package is recycled or not. The Green Dot sign is simply an indication that the company that imports or packs the product in Cyprus is a member of a Collective System such as Green Dot Cyprus and contributes financially to the recycling of the product packaging.

Green Dot Sign